Dr. Nadine Mounzer-Karam


FROM GRIEVING TO CHANGING LIVES
Secrets to Turning Your Grief into a Meaningful Life & Inspiring Others to do the Same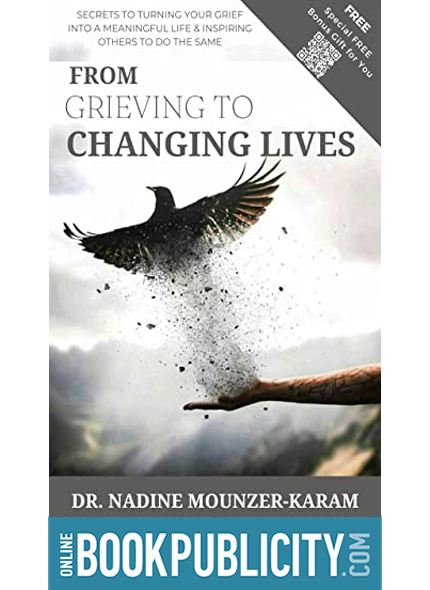 This inspirational self-help, spiritual, and transformational guide gives you strategies to lead your life again after hardship and grief based on the author's emotional story.
It was written to all those struggling to move forward from very difficult circumstances, especially grief.
"Life happens," and it doesn't come with a clear and practical guide to dealing with overwhelming situations. This book's structured tactics and secrets give you perspective, direction, purpose and strength. It takes you from hardship to rebirth.
The author, who thought she had it all right, all at once been struck by trauma, stillbirth, death, sickness and depression, leading her to suicidal thoughts. She's been blessed to find her way back to recovery through a long spiritual journey and now has a mission to change lives with her secret strategies.
In this biography she tells her story and shares her step-by-step method so that you can lead a fulfilled life even after your Road to Calvary. This book will give you the power to find meaning in Life again by owning your story and finding your True North.