M.K. McDaniel


Misfit in Hell to Heaven Expat
Lessons from a Dark Near-Death Experience and How to Avoid Hell in the Afterlife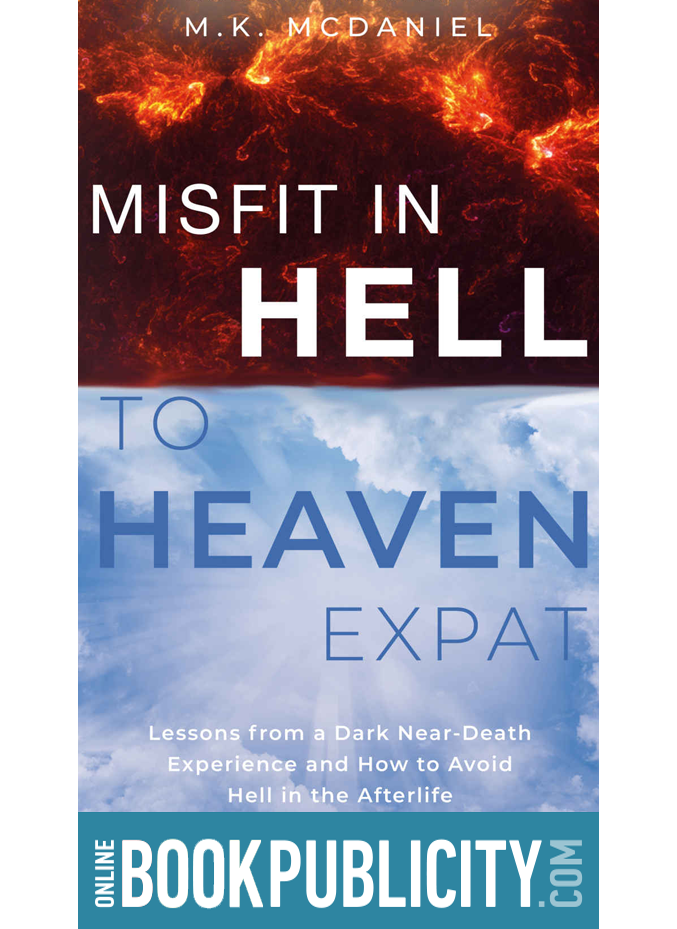 A fascinating new memoir features a young woman's Dark Near-Death Experience as she fought for her life on a ventilator in a drug-induced coma. Her spiritual journey led to Hell, Heaven, and then back to Earth, leaving her with more questions than answers.
The hellish realm that captured her, reeking of evil and punishment, was fueled and paralleled by the dysfunctional life she had experienced to date. Generations of alcoholism, abuse and strict doctrinal upbringing culminated in an internal war between Religion and Spirituality.
Shocked by a briefing in Heaven, she was forced back into a life she did not want. Her suffering intensified when she awoke in a recovery room with months of physical therapy ahead and no one to believe her tale. Synchronicities and otherworldly events spotlighted her way as she reflected on the purpose of her experiences in the Afterlife.
Eventually, she found solace, hope, and understanding at an International Association of Near-Death Studies group, and this infused her with the strength and clarity required to fulfill her purpose.
This story of near despair, loss and redemption includes a healthy side-order of humor and will take you on a journey that is literally out of this world.