My book, The Retro Budget Prescription stayed in the Paid #1 Amazon Bestseller position in the three categories. Thank you Substance Books!
Amazon Bestselling Author: Nora D'Ecclesis more testimonials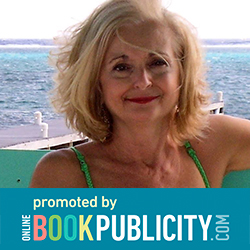 Hajni and Substance Books are the Rock Star of Marketing! She exceeded my expectations! Plan on staying with her throughout my writing career!
Amazon Bestselling Author: Lorraine Carey more testimonials
Since I, the Sun, the biographical novel of the greatest Hittite king, has been promoted by Substance Books we've doubled our sales. Because this book took years to create and is among our favorites, we're delighted.
Amazon Bestselling Author: Janet Morris more testimonials
Movie release Fall 2015!
Amazon Bestselling Author: Sharon Cramer